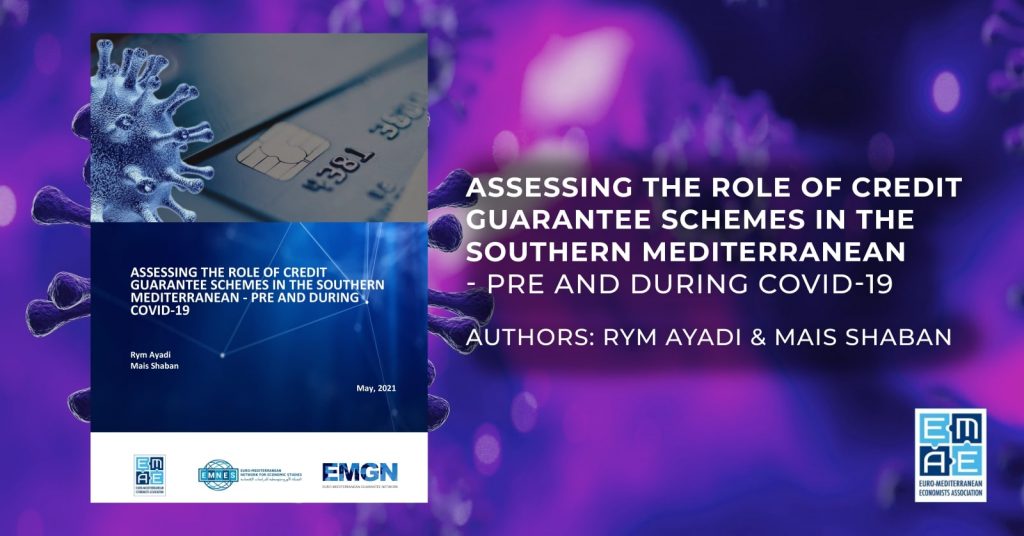 Amidst the global health crisis, this new study updates the study of Ayadi and Gadi (2013) and extends the knowledge on credit guarantee schemes (CGS) in the South Mediterranean, whilst providing a preliminary assessment on the role of CGS – during and post COVID-19, based on a survey and various stakeholder engagement sessions conducted in 2020.
The study is led and co-authored by Prof. Rym Ayadi, President of EMEA and Director of EMNES and Mais Shaban, Research Fellow at EMEA and Fellow of EMNES.
The authors would like to thank all members the Euro-Mediterranean Guarantee Network (EMGN) for responding to the survey and accepting to provide their inputs about the role of the CGS during COVID-19. Acknowledgement to EMEA copy-editor Rob Atree for proof-reading and IT and AI officer Nektar Baziotis for design and formatting. Valuable comments by EMGN members are acknowledged. The study is under EMGN research and development pillar led by EMEA.