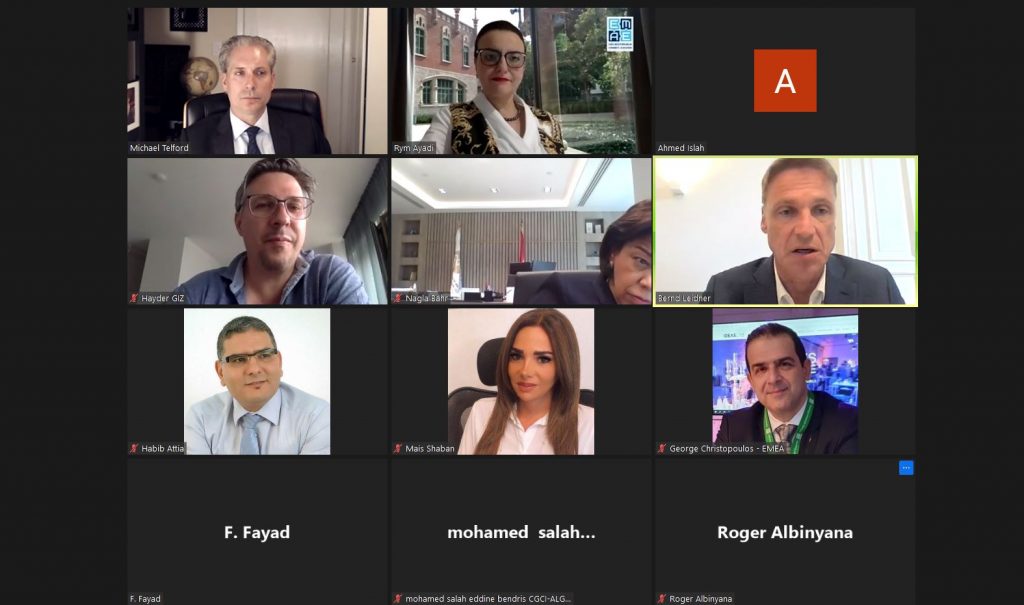 The sixth and final workshop of the EMGN counter guarantee work group included an overview of the previous workshops and design features of counter-guarantee funds. The workshop also involved views from the Arab Monetary Fund (AMF) on potential collaboration for a regional counter guarantee mechanism.
EMGN members emphasised the relevance and importance of this risk mitigation tool and recommended carrying out a feasibility study to assess the need and potential design for a regional counter guarantee scheme. The workshop took place online on 27 July 2021.
The Euro-Mediterranean Guarantee Network – EMGN seeks to alleviate the region's structural constraints for MSMEs to access to finance by gathering guarantee schemes active in the countries of the Euro-Mediterranean.
The EMGN is promoted by the Euro-Mediterranean Economists Association – EMEA, the European Institute of the Mediterranean – IEMed, and the Deutsche Gesellschaft für Internationale Zusammenarbeit – GIZ.