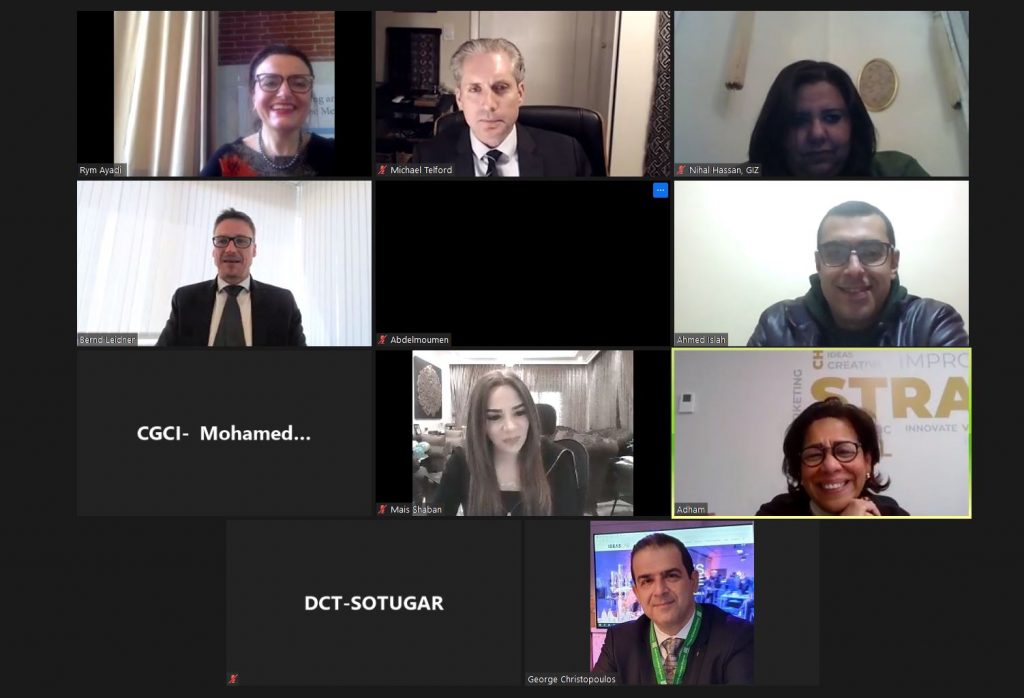 Posted on February 25, 2021
The second workshop of the EMGN counter guarantee work group included expert-led discussions on the pre-requisites, objectives, and need for counter guarantee schemes in the region. In addition to presenting and discussing alternative ex-post risk mitigation tools, current approaches to managing portfolio risk, and the effects of COVID on the guarantee schemes' portfolio.
Members also identified topics that are of concern in setting up national or regional counter guarantee schemes including operational requirements and pricing considerations. The workshop took place online on 23 February 2021.
The EMGN is promoted by the Euro-Mediterranean Economists Association – EMEA, the European Institute of the Mediterranean – IEMed, and the Deutsche Gesellschaft für Internationale Zusammenarbeit – GIZ.