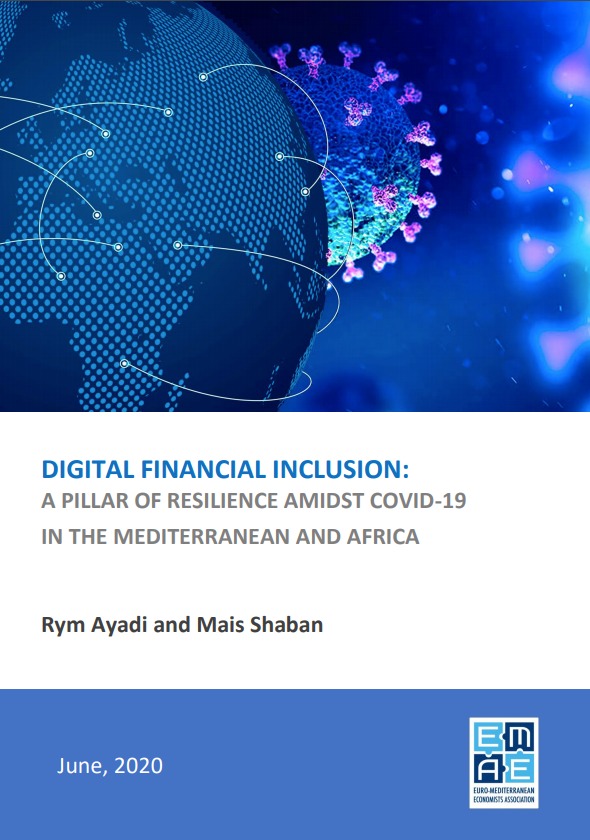 File Size

762.61 KB

Date Published

June 18, 2020

Categories Policy Papers
The COVID-19 global health crisis, that has rapidly become an economic crisis, is severely harming the livelihoods of people all around the world. At the start of 2020, the COVID-19 pandemic took the world into a state of emergency. As of June 11th, The World Health Organization reported 7,255,960 confirmed cases of coronavirus and an estimated 412,583 deaths globally, spread over 216 countries. These cases are mostly concentrated in the USA, Brazil, Russia, the United Kingdom and Spain, and the virus is continuing to spread exponentially. The Southern Mediterranean and African countries registered the first cases in early March, later than in China and Europe. This gave governments in these countries the chance to learn from the practices of those countries that were hit first and to adopt swift and strict containment measures (Ayadi, 2020). This resulted in a seemingly lower speed of contagion in African (with the exception of South Africa) and Southern and Eastern Mediterranean countries (with the exception of Egypt and Turkey) . Indeed to mitigate the risk of the virus spread, governments worldwide implemented confinement measures, ranging from social distancing to total lockdown, increasingly constrained the movement of people and closure of many businesses. Despite the importance of these measures in containing the virus, the disruption to economic activity cannot be overlooked. This raises the question of the importance of financial inclusion and digital financial services, in such times where human interaction, mobility and business operations are limited.
This policy paper emphasises the role of digital financial inclusion as a pillar of resilience to respond to exogenous shocks and pandemics, such as the COVID-19 crisis, and recommends prompt actions to reach the unbanked via digital financial services, in order to help these vulnerable groups throughout the current challenging conditions and recovery period.
| File | Action |
| --- | --- |
| EMEA_PP02_Digital_financial _inclusion_amidst_COVID_19_Mediterranean_and_Africa (1).pdf | Download |
Download